Native Bee Workshop
May 25th 2019
Native bees are incredibly diverse keystone pollinators that are crucial for healthy functioning ecosystems. In Australia we have more than 2000 species of native bees! Unfortunately, many native bee populations are at risk in WA. However, through education WE can help to SAVE our NATIVE BEES!
We learnt so much in this workshop from Kit Prendergast, a native bee PhD researcher from Curtin University. Kit was recently named among the state's brightest young scientific minds when she was awarded runner-up at the 2019 FameLab WA semi-finals.Her thesis is the "Determinants of native bee assemblages in urban habitat fragments in the southwest Australian biodiversity hotspot and interactions between honeybees (Apis mellifera) and native plant-pollinator communities." Kit has a passion for the natural world and gets a real buzz when going out in the field to conduct native bee surveys. Her surveys have underscored the incredible diversity of Australia's native bees that occur within the urban milieu of the southwest Western Australian biodiversity hotspot. Kit aspires for her research to lead to science-based actions for conserving thriving native bee assemblages.
We learnt about local native bee species, how to make your garden bee friendly, how feral honey bees interact with native bees, and what actions we can take to preserve bee habitat. We made bee hotels with wooden triangular boxes and stuffed them with bamboo, twigs and clay. Kit explained that it would be best to hang the hotels out in the garden later in the year, in Spring time, when the native bees would be coming out. They will use the hotels to lay their brood cells, and will "block" up the end of the holes with some leaf material, mud, or resin depending on the species of bee.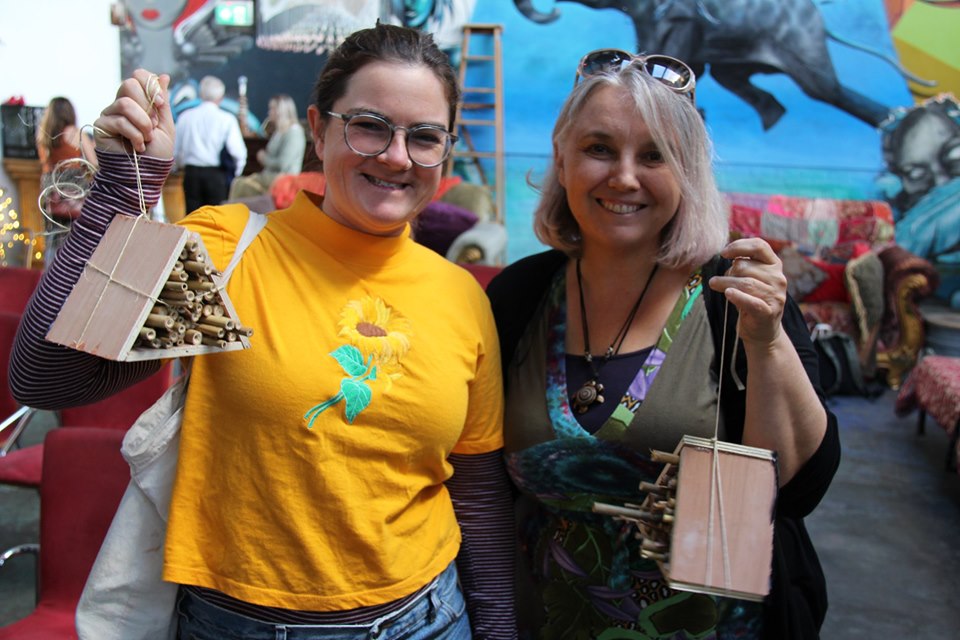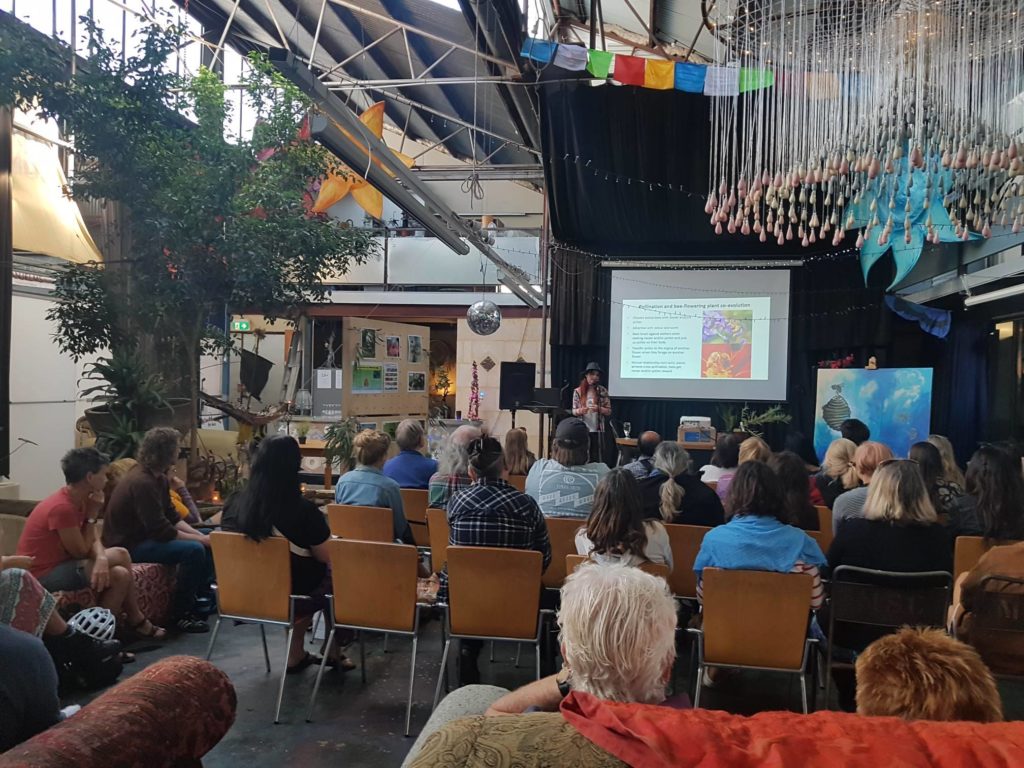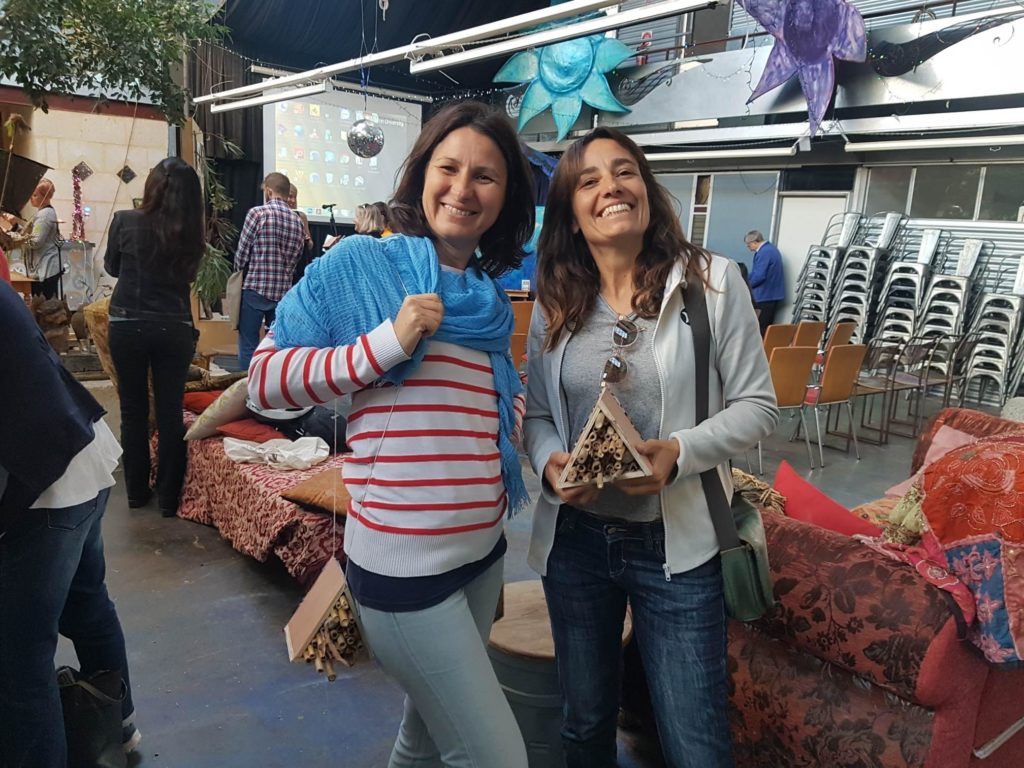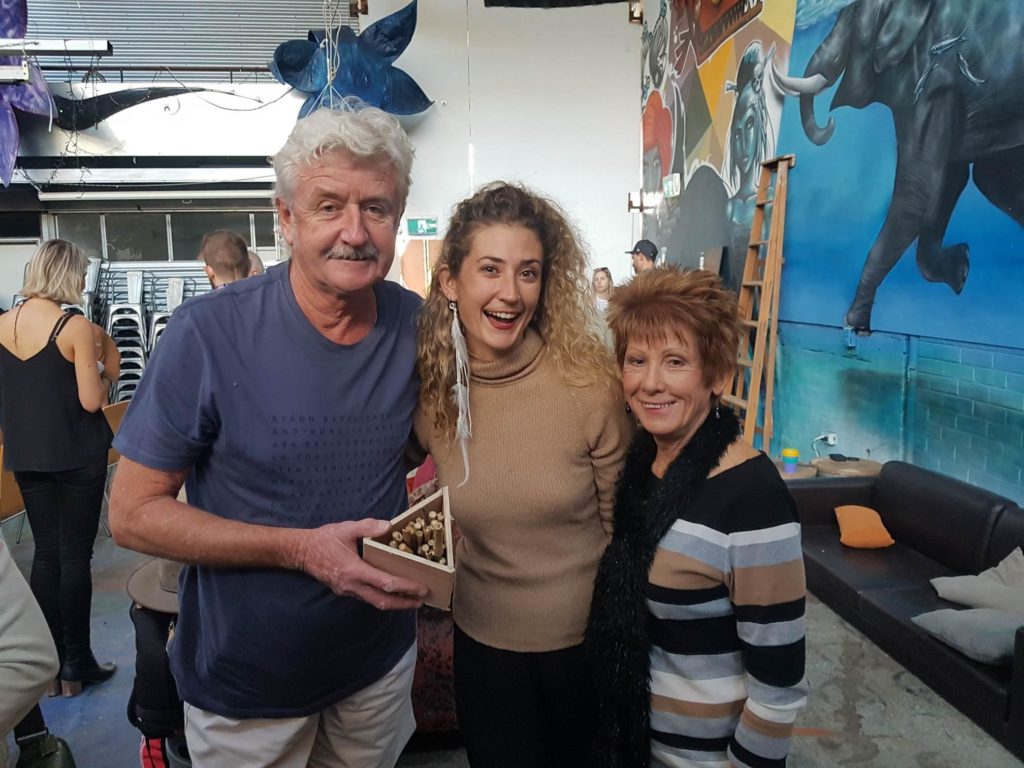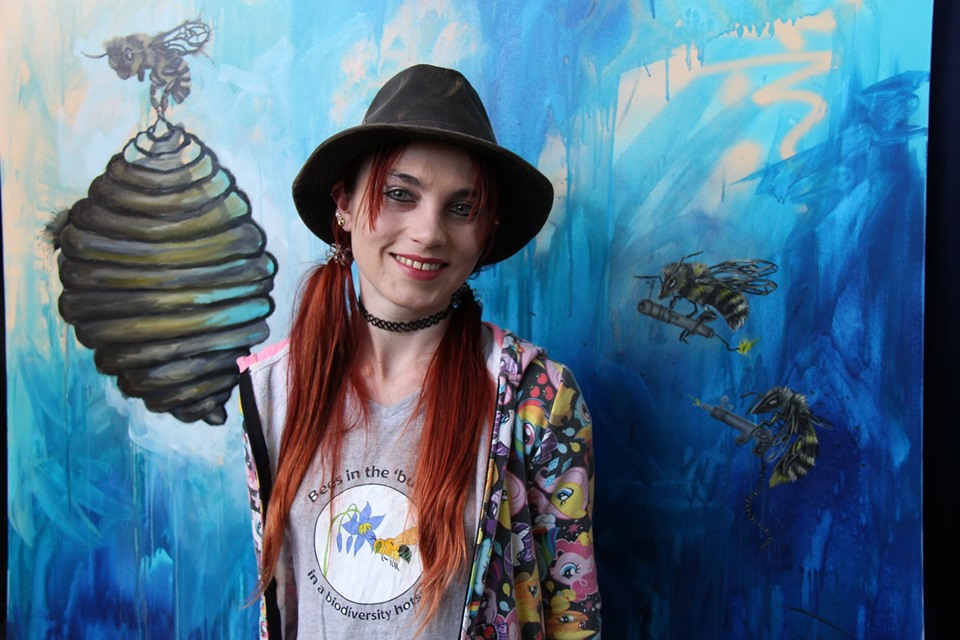 Previous
Next