School Murals
with Lora Flora
Mural Art is a growing trend that schools are embracing to elevate their aesthetic appeal.
Lora Flora, co-founder of Eco Action, is a multi-disciplinary artist specializing in mural art, body art, and sculpture. Drawing on her academic background in Botany and Conservation Biology, Lora brings a unique perspective to her creations. Each mural is meticulously designed and hand-painted to suit your specific location, whether directly on walls or on moveable plywood boards.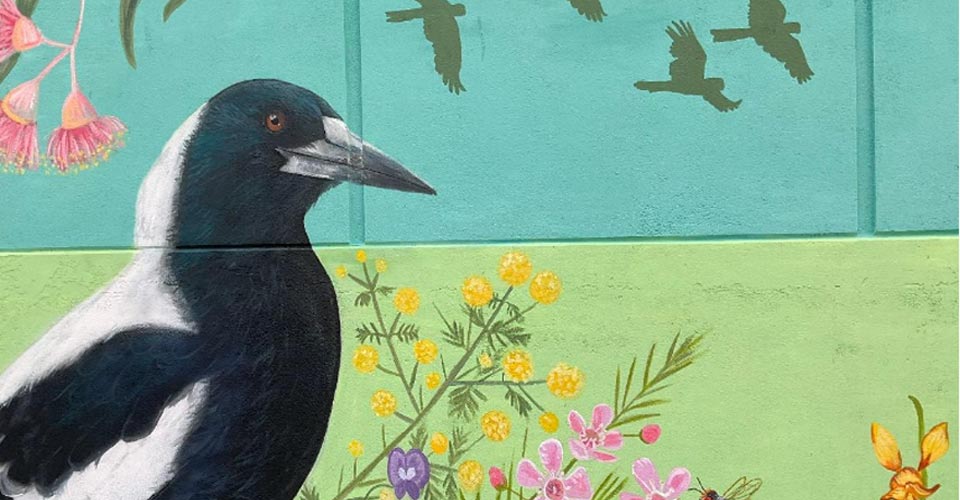 Each mural is customised to your school's needs.
Lora also offers an interactive experience for students to be involved in the design and painting process. This collaborative approach fosters creativity and a sense of pride within the school community. 
Engagement with students in formulating ideas for the mural

Nature Drawing workshop with live fauna and flora. Focus on learning about the importance of endemic wildlife.

Interactive painting session on the mural (base layers and background).
All schools, all grades
Our school incursion program is very popular with schools in Western Australia, including primary schools, secondary colleges, and early learning centres.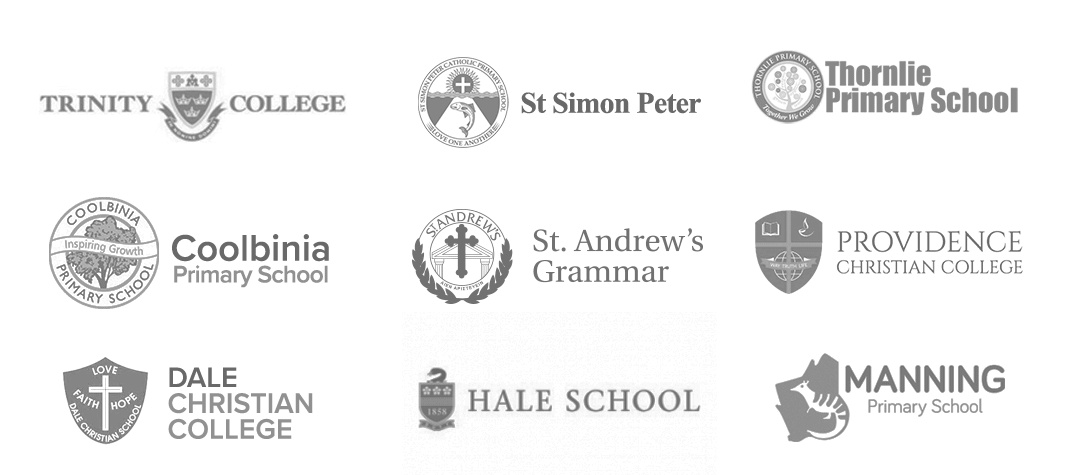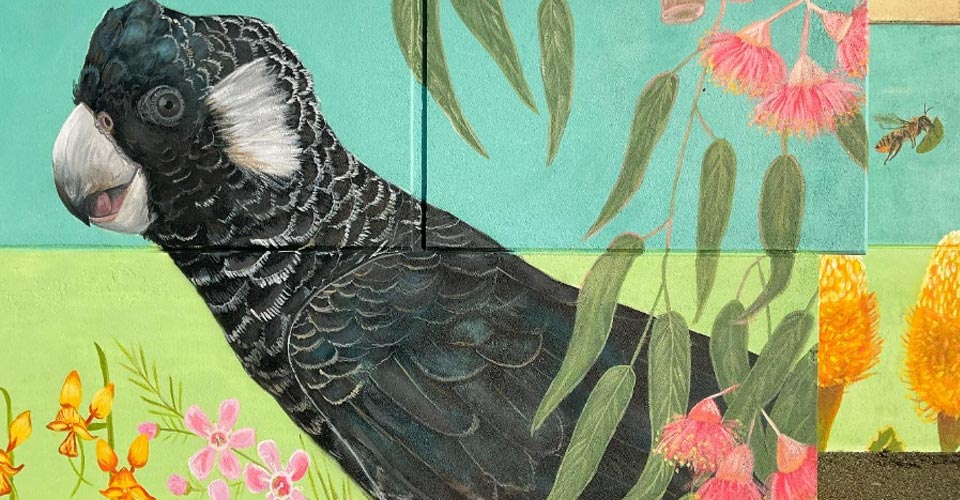 FAQ
Frequently Asked Questions