The story so far…
Inspiring positive environmental change
Eco Action empowers the local community with the knowledge to take action to preserve our natural environment. Through environmental education, we strive to support positive change and live in harmony with nature.
Eco Action provides environmental workshops, school education programs, eco art and eco-inspired birthday parties all led by environmental professionals and scientists.
We work in partnership with a range of local businesses and government organisations.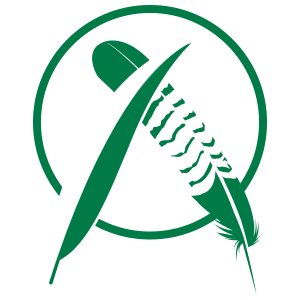 Beginnings
Reconnecting with nature
Eco Action was born from the passion of three women, Laura, Hannah and Clare, to do more for the environment.
We are long-time friends who met at University, and through our environmental studies, we fostered an ever-growing connection to our natural environment. These studies flowed into a variety of different roles, all of which were important but left us feeling that there was some level of 'action' missing.
We had all come to understand the power of community, but also felt the connection of community and nature was often missing in this fast-paced modern world. We formed Eco Action through the shared feeling that this link needed to be restored through education, both through connecting the local community with inspiring environmental experts and leaders, and through environmental education in schools.
Our vision is to help the community reconnect with nature to create positive action, or 'Eco Actions' for the environment.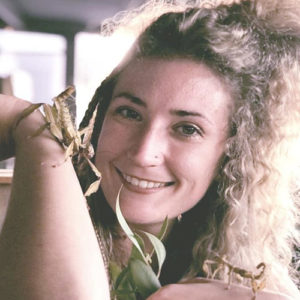 Lora Flora
Eco Action Director
BSc. Hons. Botany and Conservation Biology, Diploma of Landscape Design
Lora Flora has an infectious passion for the environment and conservation. Working as an environmental educator for the past 6 years, she has a wealth of experience teaching workshops and practical environmental skills to all ages, from children as young as 3 up to 'young at heart' adults. She has an artistic flare and believes that through merging art and science we can maximise our opportunity to learn. Lora's art featured in a TedX talk and she has exhibited her works both locally and internationally. Lora is a volunteer curator of an art space in Fremantle and loves to organise community events that bring people together to share ideas about making our world a better place.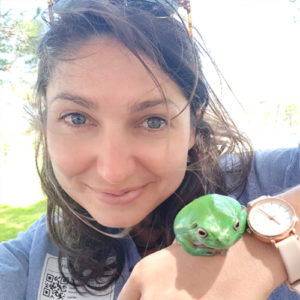 Hannah Gulliver
Eco Action Director
BSc. Environmental Management, Marine Science
Hannah is a bright and bubbly environmentalist with a devotion to fostering the connection of community with nature, and building this important relationship through the power of education. Her interests have followed a varied path from coastal and marine ecosystems, wetlands and soil biology, sustainability and education. Hannah finds joy in sharing her knowledge and constantly learning in return. Her mission; to discover and share solutions and inspire people to understand their role in supporting the world that supports us.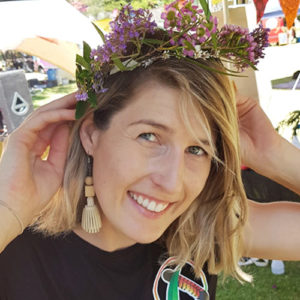 Clare Courtauld
Eco Action Director
BSc. Environmental Science, Conservation Biology, BSc. Marine Science; Hons. Conservation Biology
Clare is an avid environmentalist who believes that "through education and information comes inspiration, and with inspiration, comes action!" With over 8 years' experience working in ecology, environmental education, waste management and sustainability, she has a strong understanding of the natural environment and the need for its protection. Clare has been active in sharing her sustainability and waste management values through motivating environmental education workshops to children, adults, communities and corporate groups. Clare is an advocate for STEM and women in science and through her friendly, caring nature she inspires others to take action to live more sustainably for the benefit of the environment and future generations.